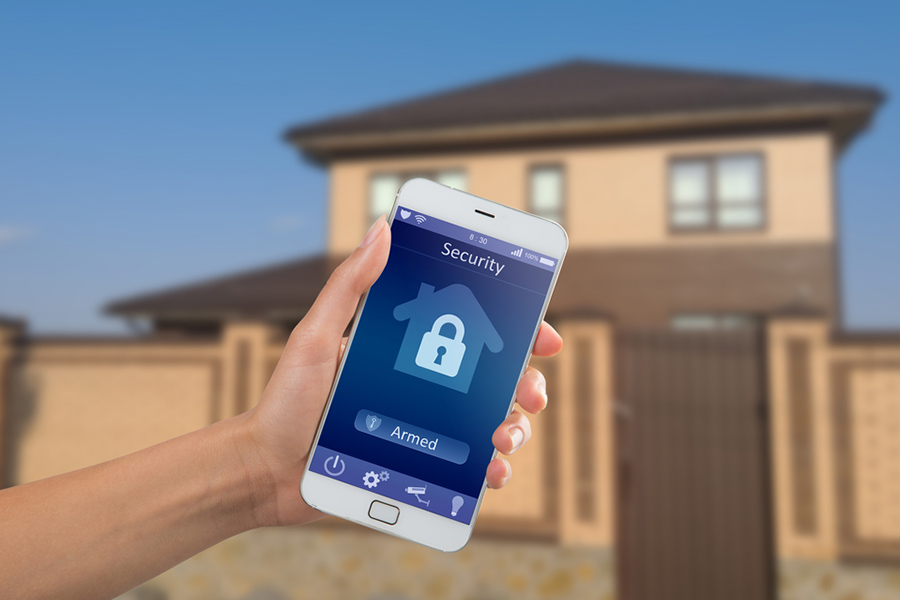 Smart Ways To Protect Your Home From Burglary In Binghamton
Disaster from a burglar or intruder can happen any time, day or night. The smartest method to protect your home in Binghamton is to be prepared. But unless you want to stay at your residence and alert 24 hours a day, you would be wise to invest in something like a state-of-the-art security system. Besides, the more precautions you equip your home with, the greater the likelihood of deterring criminals.
Design A Binghamton Security System For Your Needs
Stop hemming and hawing about making your home safer. A professionally installed and monitored security system provides the proper equipment and backup to protect your Binghamton home from burglary. But keep in mind, not all installations present the right amount of protection. Residents are well advised to search for a home defense package that is able to be customized to suit their unique requirements.
Strategically Placed Security Cameras Capture Video Recordings If An Intruder Is On Your Property
An intruder invades your house through key entry points - front and back doors, first-floor windows, and garage doors. Cameras placed in these specific areas work as a visible prompt to a prospective burglar that people are observing. Most criminals won't even want to try and break into a property with surveillance in place, as the video footage can be saved within your cloud storage. Additionally, to help dissuade break-ins, prearrange a smart light to activate if your camera detects questionable activity.
Smart Locks Are A Wise Option to Safeguard Your Property
To protect your home from burglary in Binghamton, a sturdy front door with an effective lock is mandatory. An entryway with a smart door lock offers a greater degree of defense. With a touch of a button, you can lock and unlock your entryways even when you are off site. If you didn't remember to secure your front door, simply enter your handy security app and take care of it. You can even set your smart locks to lock automatically shortly after you exit the house.
Smart Home Automation Is Much More Than Just A Fun Trick
There's a whole lot you can do with home automation equipment that gives you protection from burglary in Binghamton. For example, you can program a "not at home" scene that makes certain your garage is secure, entry locks are activated, the comfort levels are adjusted, and the alarm is armed. You can reverse those actions and let your residence to energize when you return from work: automatically turning on your lights, increasing the temperature, shutting off the alarm system, and other actions as you see fit.
Explore The Security Benefits Of Your Interior And Exterior Lights
Intruders always prefer to be hidden in the night, so move that burglar into view. Illuminate your primary entrance lights and install motion-sensitive options along the perimeter of your property. A burst of intense light will showcase the offender, while also alerting neighbors to a potential problem. Your smart lights can be tied to your surveillance system or programmed to come on a specified time so it appears like you're on site.
Protect Your Home From Burglary In Binghamton With An Expertly Designed Plan
The top security system for your Binghamton home is only a phone call away. From video surveillance to smart lights, have one of our experts configure a customized system perfect for your property. Fill out the ensuing form or dial (607) 204-9052 to talk about the possibilities we have for your home.