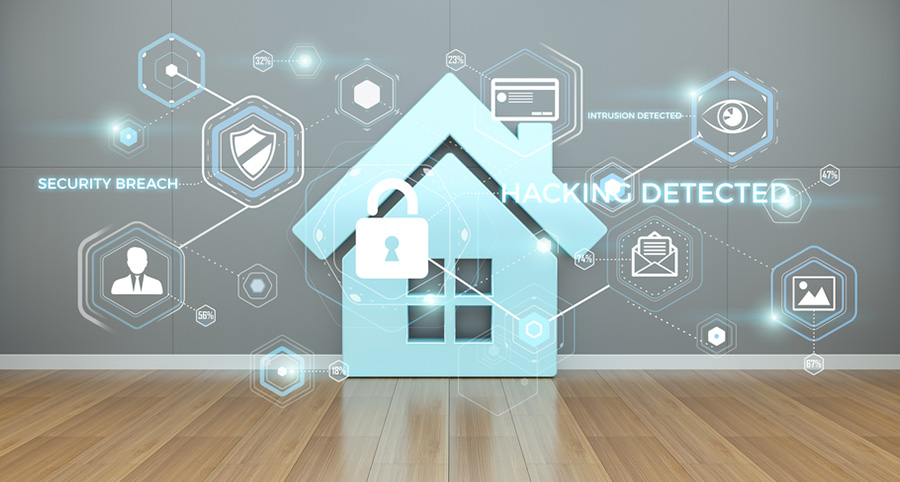 Do You Need To Be Concerned About Smart Home Hacking In Binghamton?
In many ways, smart tools like surveillance equipment and video doorbells have made our lives more secure. We have the ability to get updates when someone arrives at our front door, and we can have video segments delivered to us when dubious activity is found. Having components we are able to interact with over the internet advises us to potential hazards instantly. But there is one main disadvantage. The simple access that keeps us connected is also cracking a door open for virtual intrusions.
Even though you don't need to get yourself in a panic agonizing over smart home hacking in Binghamton, you need to be aware of the risk involved and implement a plan to steer clear of it.
Methods To Prevent Smart Home Hacking
Almost anything is able to be connected to the internet today - your home security components, lighting, and even your fridge. This also produces more pathways for hackers to sneak into your network. With that being said, you don't have to forgo wireless home defense systems or other smart devices. Rather, follow these suggestions and do what you can to keep intruders out of your network.
Use strong passwords: This is a necessity for any account, and that includes your home Wi-Fi. Use upper and lower casing and a blend of numbers, letters, and special characters. Stay away from birth dates, anniversaries, or other things hackers might easily figure out. A password fabricator will provide something absolutely random and password management software may aid you in keeping tabs on your different accounts and passwords.



Change default settings: When you first unbox a new router, it will probably come with a standard password to facilitate the setup. Adjust it immediately. Hackers will have these default passwords too. Setting up your private network and router correctly in the beginning will go a long way to keeping you secure.



Create more than one network: Why put your smart fridge, your home security components, and your home computer on a single network? The majority of routers allow you to initiate a distinct guest network. Take advantage of it and safeguard private information present on your phone, desktop, and laptop.



Install a firewall: Firewalls aren't just for commercial networks. They may also be incorporated into your personal network. Firewalls will watch what's happening on your network and thwart questionable activity. You can start with a router including an integrated firewall.



Choose the latest encryption settings and security protocols: If you're using a recently manufactured router, you will likely have the ability to utilize WPA3, the most up-to-date wireless security protocol. If not, WPA2 with AES encryption is still a good choice. You need to install home security components that feature 128-bit or higher.



Make sure firmware and software is up-to-date: Keep your operating systems at the latest levels for all equipment, including your integrated camera surveillance. Many times, these updates will address known issues and tighten up your network's security.
Be Wary of Shoddy Smart Home Components In Binghamton
One of the advantages of choosing a reputable name like ADT is having the peace of mind that security implements are regularly being examined to ensure there are no flaws hackers could take advantage of. Other knock-off brands might not be quite as diligent. Getting your smart thermostat, video doorbell, surveillance system, and additional components from a lone supplier like ADT makes sense. And getting all of your equipment hooked up simultaneously will go a long way to ensuring seamless implementation, security, and performance. It's also worthwhile to point out that ADT Command, your centralized touchscreen, employs two-way encryption when interacting with your smart devices.
Design Your Own Binghamton Home Defense Package
Since you now have a better idea on how to keep your wireless network secure, you're ready to begin designing your own home defense system in Binghamton. The security experts at Secure24 Alarm Systems will help you find the right package for your property. Contact us at (607) 204-9052 or submit the form to get started.