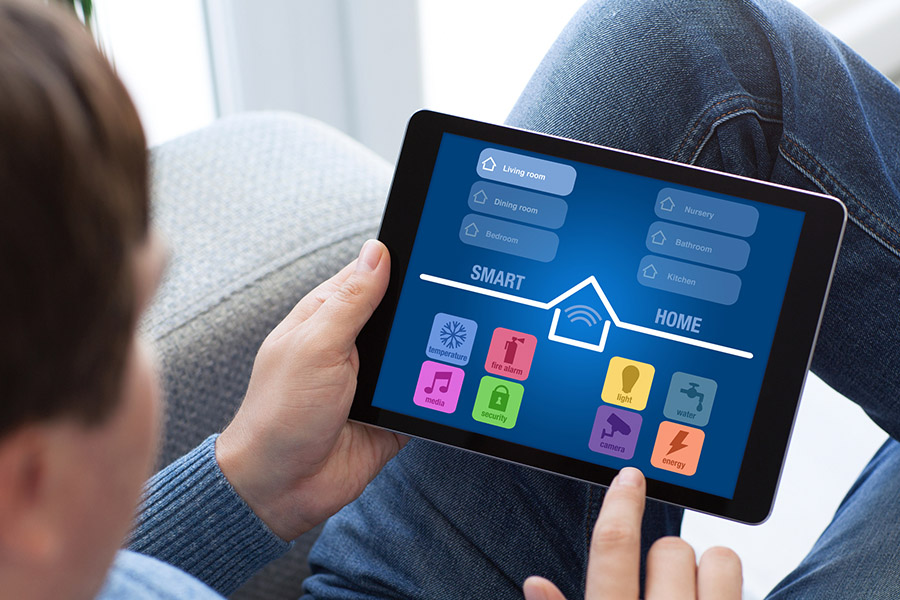 How To Set Up Home Automation And Home Security Integration In Binghamton
Your security system works best if it's integrated with smart home automation in Binghamton. By pairing the two, you create a protected living space that is more convenient, reliable, and brings less stress for you and your whole family. Arm your automation and security devices to a predetermined schedule or power them from your favorite smartphone. Here's more about why you should link them together and the ways a smart system like ADT does it best.
Pair Your Security System And Smart Lights To Ward Off Break-Ins
With Binghamton smart home automation and home security integration, you can set your smart lights to turn on automatically when your security cameras detects something. Few Things scare a potential thief like a security light pointing at them.. And if you're away, program your lighting to come on at a specific time so you can look like you're at at home. Or power your devices on and off with your security app.
Sync Your ​​Home Security Cameras With Home Automation In Binghamton For Live Always-On Footage
Security cameras are elements of an all-encompassing security system for any home. With smart home automation and security system integration in Binghamton, your home security cameras can be set to begin capturing the surroundings when it picks up strange movement, allowing you a peek at what's occurring outside. You may also tell the alarm system to provide you a message on your smartphone, so you can check out a live video feed of what is going on, so you can make an informed decision if you need to update the police. Also, leverage your security app to speak with visitors through the two-way talk functionality.
Integrate Smart Smoke Detectors To Inform You to Potential Fire
Home security is not just about break-ins. Other hazards, including fires, water leaks, and CO can also be integrated into your home security in Binghamton. You have the power to set up smart fire alarms to alert you on your phone if smoke is sensed in your residence, whether you are in your home or away. You can also set your security system to turn on the lights if the alarm is set off, allowing you to make your way through your house safely.
Smart Fire Alarms can also be integrated with your home security cameras to empower you to see live video feeds of what is going on and turn the alarm off from your mobile device if they have unintentionally been tripped.
We Can Help You With Your Home Automation and Security System Integration In Binghamton
Need assistance with integrating your smart home automation and home security in Binghamton? Cameras, lights, and any other smart component can be integrated with your alarm system to give you a safer, more accessible living space. Call our security professionals at (607) 204-9052 or submit the form below to craft the perfect security and automation system for your family.